New Ways to Get Funds on Polygon/MATIC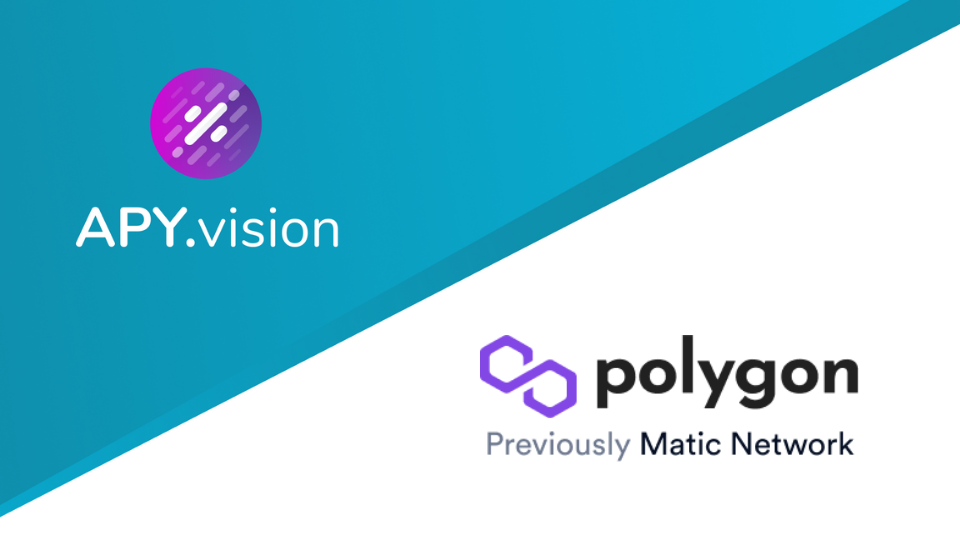 This post will cover some of the developments in support of the Polygon/MATIC Layer 2 chain and new convenient methods of depositing funds.
A few weeks ago we introduced a program for liquidity mining with the VISION/ETH pair on QuickSwap, a project on the Polygon/MATC network. When we first introduced the program is was difficult to get funds onto the MATIC network but some new tools have been recently been released that can make the process of moving funds to Layer 2 a bit more simple and easy.
Zapper – ETH to Polygon Bridge
Zapper has created an alternate front-end to the MATIC bridge at https://zapper.fi/bridge. Currently, the bridge only works in one direction – going from Ethereum to Polygon. Zapper has announced the second part of the bridge will be active soon that allows for movement from Polygon back to the Ethereum chain.
Polygon had a previous method of getting funds from the Ethereum network to the MATIC network located in the Matic Wallet v2 here – https://wallet.matic.network/bridge
Fiat ramps for depositing funds directly on to Polygon/MATIC
Thanks to AscendEX/Bitmax.io you can now deposit and withdraw USDC, EASY, MATIC and ROUTE over Matic Network. This provides an instant fiat on-ramp and off-ramp for Layer 2 meaning you can skip Layer 1 Ethereum and the high gas prices! Before the fiat ramp was available, you first would have to deposit funds on Layer 1 Ethereum and then use a bridge to move to Layer 2. The fiat ramps allow you to skip the bridge and go directly to Layer 2, cutting your transaction fees!
Stay tuned for more ways to get funds on Polygon/MATIC!
Those are the latest ways to get funds on Polygon/MATIC, stay tuned for more updates as the technology is rapidly evolving and more and more projects are adding Polygon support.
APY.Vision does not give investment advice and always insists that you do your own research. Read our full Legal Disclaimer.
Check out APY.Vision!
APY.Vision is an advanced analytics tool for liquidity pool providers and yield farmers. If you're using any DEXs, AMMs, or liquidity pools this is the tool you will need to easily track the ROI of your liquidity provider and yield farming activities. Try it now!
More Educational Content