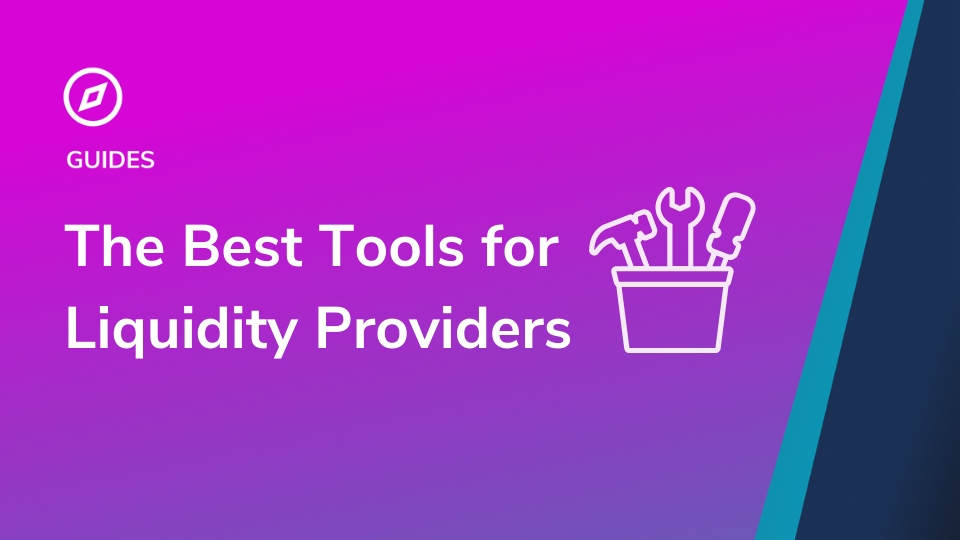 In this article we will be discussing the best tools for liquidity providers that are available on the web. Most of them are free to use except for the tax services. Given that blockchain technology is still relatively new, a robust set of tools is needed to really understand what is going on.
Best wallets for liquidity providers: Allow you to easily interact with Ethereum, AMMs and other services
There are many ways to store your tokens on the Ethereum network. In this section we explore the wallets that give you the most convenient and powerful methods to access decentralized finance and liquidity pools. In terms of tools for liquidity providers, wallets are one of the most important basic tools. We are focusing on non-custodial wallets that allow users to maintain control of their keys in this list, more info on that available in "The Ultimate Guide to Liquidity Providing in Crypto Markets" we recently published.
Argent
Argent is a mobile smart wallet you can get for both Android and iOS. They have enhanced the security of traditional wallets by moving away from the seed phrase system and using their "Guardian" system of trusted people, services or devices. They have also made their platform friendly for DeFi applications along with some special optimizations built into the wallet that offer advantages over other wallets, like aggregation of 10 different exchanges for token swaps.
Metamask
Metamask is an essential tool for browsers to interact with dApps and the Ethereum blockchain and has the most compatibility of all wallets. Protocols usually support Metamask first and add other wallets later and as a result Metamask has become the defacto standard for Web 3 and DeFi. Metamask works just like any other browser extension, you locate it in the Chrome or Firefox store and install it. Once you have set up a Metamask wallet you can move that wallet around to different devices by using the import account option. Metamask also has a mobile version of their application available for Android and iOS that allows you to use your crypto wallet on your mobile phone.
Liquidity Pool Research Tools:
Discover the newest liquidity pools
APY.Vision "New Pool" research page

APY.Vision has a research section of the site for discovering new opportunities for investing in liquidity pools. You can compare thousands of pools on several protocols based on metrics like reserve size, fee revenue, impermanent loss, average volume and of course APY%. APY.Vision is one of the essential tools for liquidity providers to help find the pools with the best ROI.
Crypto Market and Portfolio Tracking Tools: show you how markets are doing
All of the activity that happens on the Ethereum is recorded on the public ledger and can be read by third party services. One of the many tools for liquidity providers are free to use tracking tools.
Zerion
Zerion is a DeFi dashboard style tracking tool that has a desktop website and a mobile application that can read public ETH addresses or connect directly to your wallet to interact with dApps. It allows you to search, filter and evaluate many different types of DeFi assets and quickly supports new protocols when they appear. It also has features that allow you to invest in things like liquidity pools or other DeFi instruments.
Zapper
Zapper is another DeFi dashboard that competes with Zerion and they share a lot of similar features. Zapper is a website and lacks a mobile application for now. Similar to Zerion, users can read public ETH addresses or connect directly to their wallet to interact with dApps using technology called "Zaps". Zapper has been quick to adopt the Polygon (formerly MATIC) network for Layer 2 scaling and has built bridges to move funds back and forth between Ethereum mainnet and the Polygon network that has much lower fees.
Dextools.io
Dextools is a real-time dashboard for on-chain data analysis that allows you to track tokens being traded on Uniswap and Sushiswap. It provides a very familiar charting interface for decentralized protocols and assets. DEXTools works on any device: desktop, tablet or mobile. Purchase DEXT via exchanges to enable DEXT subscriptions. You can save your data and access it from any device. BOTS can create unique trading strategies for maximum profitability.
Astrotools
Astrotools is a DeFi dashboard that bridges the information gap between centralized and decentralized exchanges, giving you an analytical edge to supercharge your trading experience. Buy or sell Uniswap tokens directly within AstroTools without leaving the site. Search and view a token's chart and trade history as well add them a favorites list with price alerts. Transaction history and chart candles are delivered in real-time directly from the Uniswap API. Deep historical data means chart candles can be loaded for as far as transactions have been first recorded.
Etherscan
Etherscan is in a class of tools called block explorers. They are an essential tool to verify events on the Ethereum blockchain. Most Dapps have an option to view your transaction on Etherscan so you can be made aware when a transaction has gone through. If you have a problem with a dApp and want to make sure that your transaction went through, Etherscan is usually the first place you would check to learn what happened. If the transaction failed or had some other issue, Etherscan will list what happened.
Coingecko
CoinGecko is a data aggregator for tokens and markets. It allows you to find data on any token or protocol and adds new projects and protocols very quickly. Coingecko is often the definitive source to locate important information like which markets a token is traded in, what the full token supply is, token valuations based on full dilution vs current circulating supply and many others.
Crypto Investments Tracking Tools: Profit & Loss tracking for liquidity providing and yield farming
Any trades or transactions that happen on the Ethereum network can be tracked by using data from the public ledger. There are many tools for liquidity providers available to track the investment positions you have entered as well as track the farming rewards.
v.Fat
v.Fat is a set of no-frills tools for yield farming with a dashboard and farming calculator that allows you to find the most popular farms and their yields. Supports multiple chains and protocols.
APY.Vision

APY.Vision is an all-in-one liquidity pool analytics and yield farming rewards tracking tool that lets you manage your liquidity pools and track yield farming rewards with one easy dashboard. Because liquidity pools are complex and have many variables that dictate profit or loss, it is essential to have tools to understand what is happening with your various positions. APY.Vision also will assist you in searching for new pools to invest in and will also track your profit and loss. For those new to providing liquidity, they have released a comprehensive guide to getting started with our "Ultimate Guide to Providing Liquidity".
Crypto Tax Services
Needs for tax services can vary from user to user, but here is a list of crypto-specific tax services we have compiled. We advise you to do your own research when selecting a service to file your taxes and be aware of local laws.
Bonus: Resources for NFT's
When most people hear of NFT's, they think of Beeple and digital art. NFT's can be much more than digital art or ownership rights to a piece of media. NFTs have many unexplored use cases that leave open space for innovation. For example, we use NFT's as a subscription mechanism at APY.Vision.
The world's largest digital marketplace for crypto collectibles and non-fungible tokens (NFTs), including ERC721 and ERC1155 assets. Buy, sell, and discover exclusive digital assets like Axies, ENS names, CryptoKitties, Decentraland, and more.
A Creator-centric NFT marketplace where you can create and sell digital collectibles. You can view the collectibles you have created on Rarible on OpenSea and manage them. It is also possible to list your collectibles on OpenSea in ETH and RARI.
APY.Vision does not give investment advice and always insists that you do your own research. Read our full Legal Disclaimer.
Check out APY.Vision!
APY.Vision is an advanced analytics tool for liquidity pool providers and yield farmers. If you're using any DEXs, AMMs, or liquidity pools this is the tool you will need to easily track the ROI of your liquidity provider and yield farming activities. Try it now!
More Educational Content