DeFi Applications Launched on Polygon/MATIC Layer 2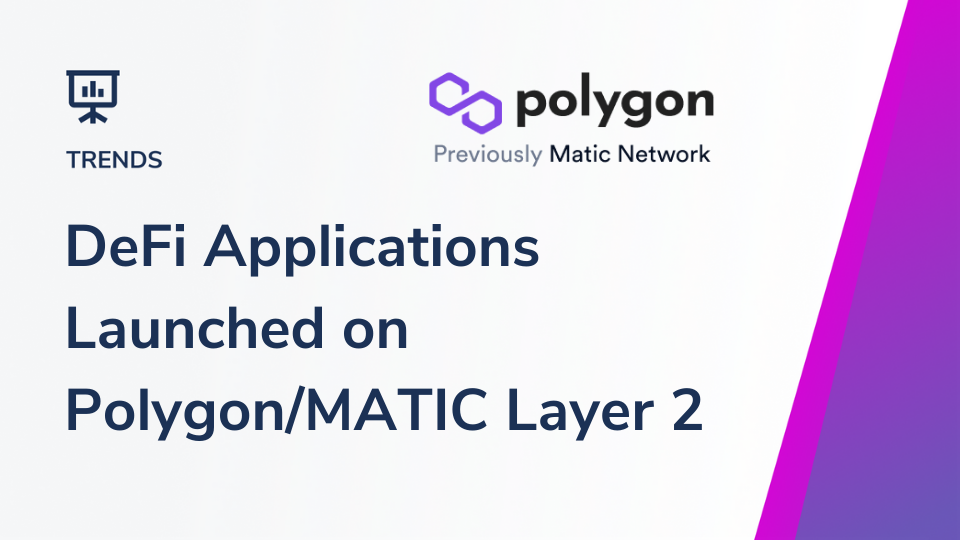 This article will highlight some of the DeFi applications that have made the move to the Polygon Layer 2 network to save money on gas fees. Thanks to some hard work from a few projects there are now several ways you can get funds onto the Polygon/MATIC network.
Aave
Aave is a lending platform that allows for depositing of collateral for purposes of earning a yield and the ability to borrow other crypto assets against that collateral. Aave activity on Polygon has exploded since launch in early April. There is now over $700 million TVL on the Polygon instance of Aave.
Curve
Curve enables highly efficient stablecoin swaps and now that they have moved to Polygon, the high gas fees associated with the Layer 1 Ethereum version of Curve are a thing of the past!
Quickswap
Quickswap is a Uniswap fork that offers a familiar platform and interface for users looking to do token swaps and liquidity providing on Polygon. They have an attractive liquidity mining program running currenlty where you can stake your LP tokens to earn QUICK rewards. Take advantage of this program to earn a yield on your APY.Vision subscription!
Paraswap
ParaSwap aggregates decentralized exchanges and other DeFi services in one interface to streamline users' interactions with DeFi to make token swaps cheaper and easier. Now on the Polygon network, Paraswap will give routing options for AMM's that have made the move over to Layer 2 like Quickswap and Cometh.
PoolTogether
The no-loss lottery comes to Layer 2 to help people save their money and earn a yield and a chance to win a big prize. While they do not have full integration with Polygon yet, they currently have set up a way that people can build prize pools and create their own no-loss lotteries on Polygon.
OpenSea
OpenSea is one of the largest NFT marketplaces and has a Beta version of their marketplace on the Polygon network. While it does not replicate the Layer 1 version of the site, it does have more than 8000 users, 3500 trades and 34000 orders. All of them taking advantage of the benefits of being a Layer 2 with low cost and high speed transactions.
APY.Vision does not give investment advice and always insists that you do your own research. Read our full Legal Disclaimer.
Check out APY.Vision!
APY.Vision is an advanced analytics tool for liquidity pool providers and yield farmers. If you're using any DEXs, AMMs, or liquidity pools this is the tool you will need to easily track the ROI of your liquidity provider and yield farming activities. Try it now!
More Educational Content