Introducing DeFiSocks Giveaway and PRO Access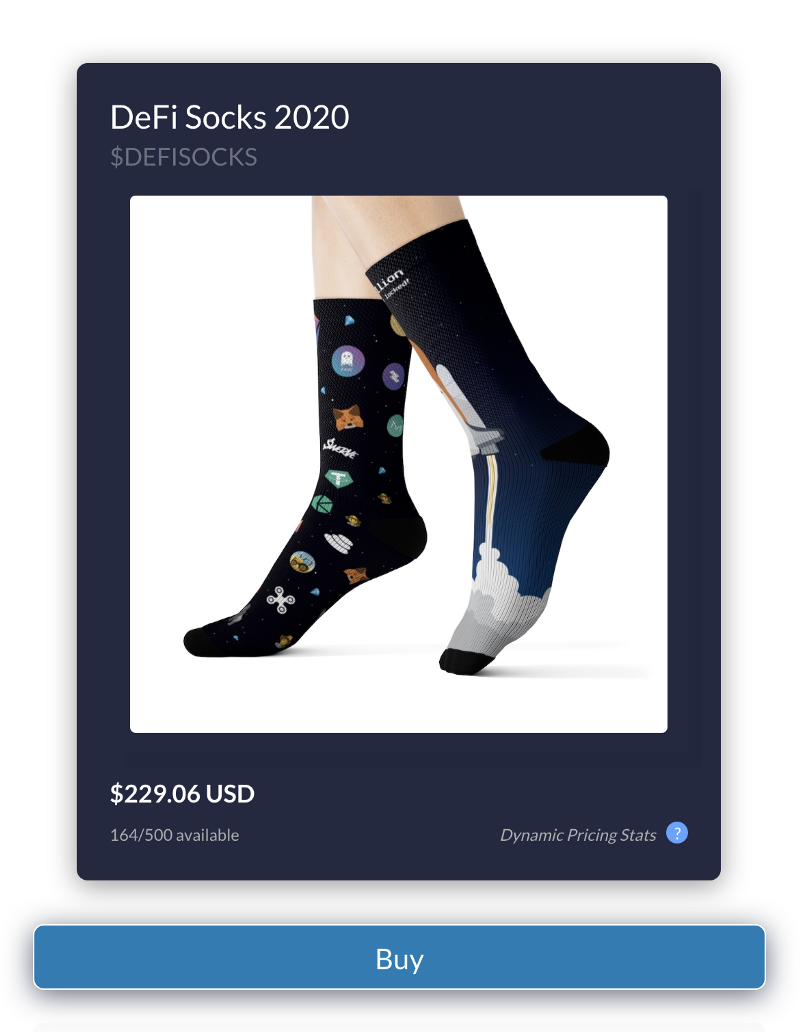 Here at APY.vision, we are always looking for ways to experiment with new and innovative tech and to provide value to our users. Therefore, we have partnered with DeFiSocks to bring you a giveaway and also a chance to get PRO access!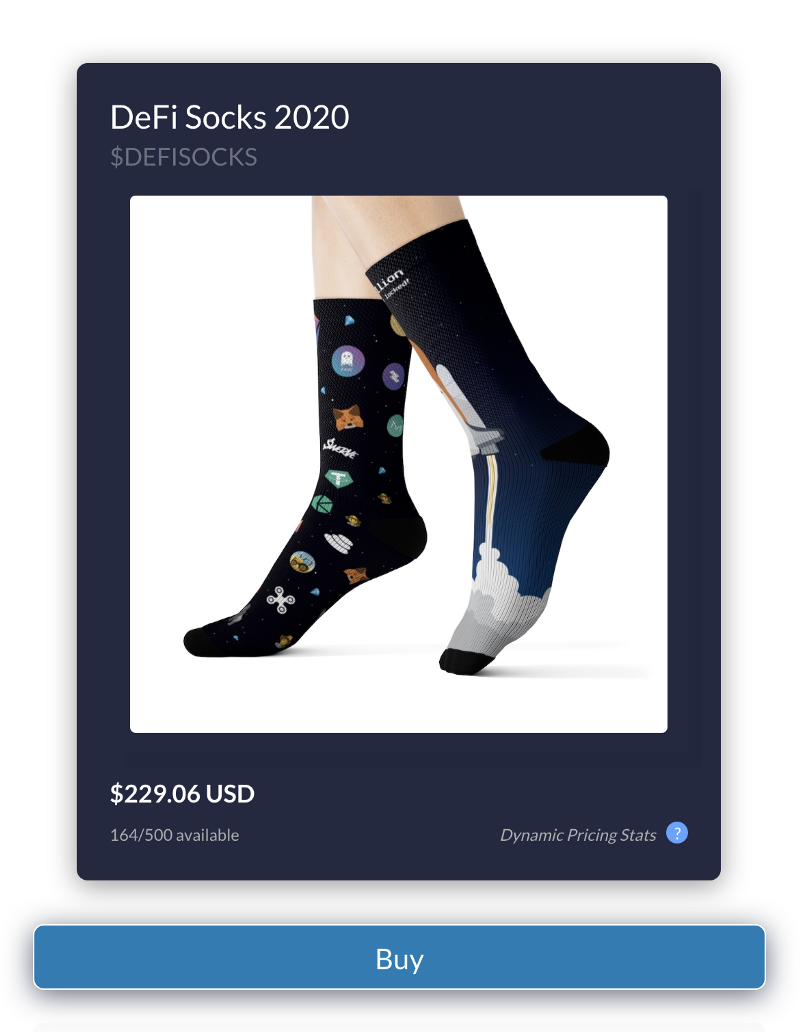 About DeFiSocks
DeFiSocks are limited edition socks to commemorate 2020 — the year of DeFi. We have seen the space flourish this year and the team at DeFi Socks wanted to make something to remember this record year by. These socks are custom designed and it pays tribute to all of the projects that helped shaped the DeFi space in 2020. There are only 500 tokens available and they are being sold on a bonding curve. Each token represents a physical pair of socks plus a digital NFT collectible version of the pair. These are the hottest Christmas gifts for friends in the crypto space!
The Giveaway
We want to thank our users who believe in the product and also have exchanged VISION tokens to get PRO access. Therefore, from now until Dec 24, all the users who stake their VISION tokens into the ETH/VISION pool by being a liquidity provider in the Uniswap pool will have a chance to win one of the hottest crypto Christmas presents— a pair of DeFiSocks (2020 Edition). You can add any amount of liquidity to be eligible.
On Dec 24, we will pick a random block from Dec 1 to Dec 24 and draw a random winner that provided liquidity in our VISION/ETH pool.
But Wait, There's More
In addition to getting physical socks, you will also get an NFT that represent the limited edition socks digitally. Furthermore, the NFT sock will grant you access to our PRO edition until March 31, 2021! We have secured a sponsorship with DeFiSocks so they will pay for access for NFT holders. All you have to do to gain access is to click on Pro Log In with the wallet you hold the NFT, and you will receive Pro access!
If you are interested in acquiring a pair of DeFiSocks (2020), please visit https://defisocks.com
If you want to enter the giveaway, please provide liquidity to the ETH/VISION pool here: https://info.uniswap.org/pair/0xa323fc62c71b210e54171887445d7fca569d8430
Remember, we will be drawing a random winner that provided liquidity from from 0:00:00 Dec 1 2020 to 11:59:59 PM Dec 24, 2020 (UTC).
Thank you and good luck!
APY.vision Team
Check out APY.Vision!
APY.Vision is an advanced analytics tool for liquidity pool providers and yield farmers. If you're using any DEXs, AMMs, or liquidity pools this is the tool you will need to easily track the ROI of your liquidity provider and yield farming activities. Try it now!
APY.Vision does not give investment advice and always insists that you do your own research. Read our full Legal Disclaimer.
More Educational Content