Elk Finance Moose NFT (APY.Vision Pro Version Giveaway)
Elk Finance is a decentralized network for cross-chain liquidity. The Elk ecosystem will make it seamless for anyone to exchange cryptocurrencies. Their motto is Any chain, anytime, anywhere.™
Elk Finance combines several innovative features:
Cross-chain utility token for value transfer ($ELK)
Cross-chain stablecoin for value transfer and loans ($CHFT)
Non-Fungible Tokens (NFTs) with cool powers
Impermanent Loss Protection for our liquidity providers
Liquidity Scoring system and extra rewards for our early adopters, $ELK holders, and liquidity providers
… and many more..
Visit the ELK.Finance DEX and start swapping now!
Elk Finance now has APY.Vision support for tracking liquidity positions on MATIC chain, with plans to expand support for more chains like Fantom, Avalanche and Ethereum main net in the future.
Project Vision / Roadmap
Q2 2021: Launch. Launch on several blockchains, starting with Avalanche. Next planned launches: REEF, BSC, and ETH.
Q2 2021: Basic Mainnet. First release of a simple version of the mainnet with cross-chain functionality.
Q3 2021: Stablecoin beta. Release of the beta version of the stablecoin. Initially, a limited number of strong holders will be allowed to participate.
Q3 2021: Governance. Implementation and release of governance using the ELK token.
Q3 2021: Liquidity Pools (ELP V2). Release of Elk Liquidity Pools version 2 (ELP V2).
Q3 2021: Testnet. Alpha release of the Elk testnet. A number of strong holders and developers can participate in the testnet for exclusive rewards.
Q4 2021: Mainnet. Beta release of the mainnet.
Tokenomics
Elk Finance is a community-driven project. The total ELK supply across all chains will be 42,424,242. The founding team members and advisors will be allocated a total of 2 million ELK tokens (a little under 5% of the total supply) with a 3-year vesting period based on achieving milestones. 10 million ELK tokens will be provided as incentives to liquidity providers. Another 10 million will be allocated to an insurance fund that will protect liquidity providers against impermanent loss. 1% of ELK tokens will be dedicated to airdrops and marketing efforts. Finally, 20 million ELK tokens will be locked in a community fund and their use will be voted by the community. The team aims for a slow release of ELK tokens over the years.
Moose NFT Giveaway
As part of this announcement, APY.Vision has teamed up with Elk.Finance to give away some 3 month Pro subscriptions to APY.Vision for holders of the MATIC Moose NFT! Every MATIC Moose owner will get the PRO subscription. All 100 MATIC Moose NFT Holders were given Pro Access on June 2nd, 2020 and the subscriptions will last until September 2nd, 2020.
How do I enter?
To enter, you must hold one of the Elk.Finance Moose NFT's on the MATIC network. All 100 of the Matic Moose NFTs have been sold out. There will be new collections on sale before launching on new chains. Keep an eye out – Matic Moose NFTs were sold out in 34 seconds! The artwork from one on the MATIC Moose NFT designs is pictured below.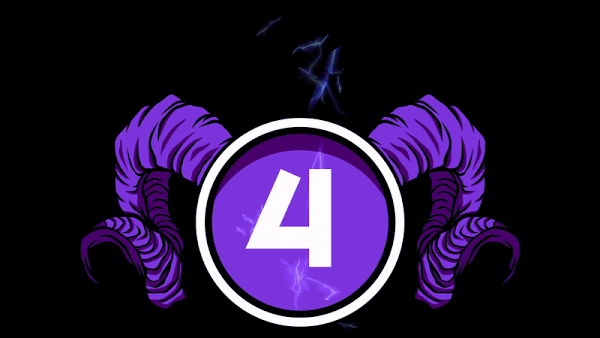 What does holding the NFT give me?
By holding the ELK Moose NFT, the holder will have access to the APY.Vision professional edition for three months. The PRO edition unlocks additional analytics and insights for liquidity providers. The subscription is linked to the NFT, so if it is sold or traded to another wallet the subscription stays with the holder of the NFT.
How many winners will be there?
All 100 MATIC Moose NFT Holders were given Pro Access on June 2nd, 2020 and the subscriptions will last until September 2nd, 2020. To view your NFT, you can enter your wallet address on Opensea to verify.
How will the winners be contacted?
They'll be announced on the APY.Vision Twitter account and Discord.
How long will the access to the PRO membership be good for?
The winners of the NFT's will be given three month APY.Vision Pro memberships.
Elk.Finance Social Channels:
Twitter: http://twitter.com/elk_finance
Medium: http://elk-finance.medium.com
Discord: http://discord.link/elk_finance
Reddit: http://reddit.com/r/ElkFinance/
Telegram chat: https://t.me/elk_finance_chat
Telegram Announcements: https://t.me/elk_finance
—————————————————-
APY.Vision does not give investment advice and always insists that you do your own research. Read our full Legal Disclaimer.
Check out APY.Vision!
APY.Vision is an advanced analytics tool for liquidity pool providers and yield farmers. If you're using any DEXs, AMMs, or liquidity pools this is the tool you will need to easily track the ROI of your liquidity provider and yield farming activities. Try it now!
More Educational Content