APY.Vision 2020.52 Update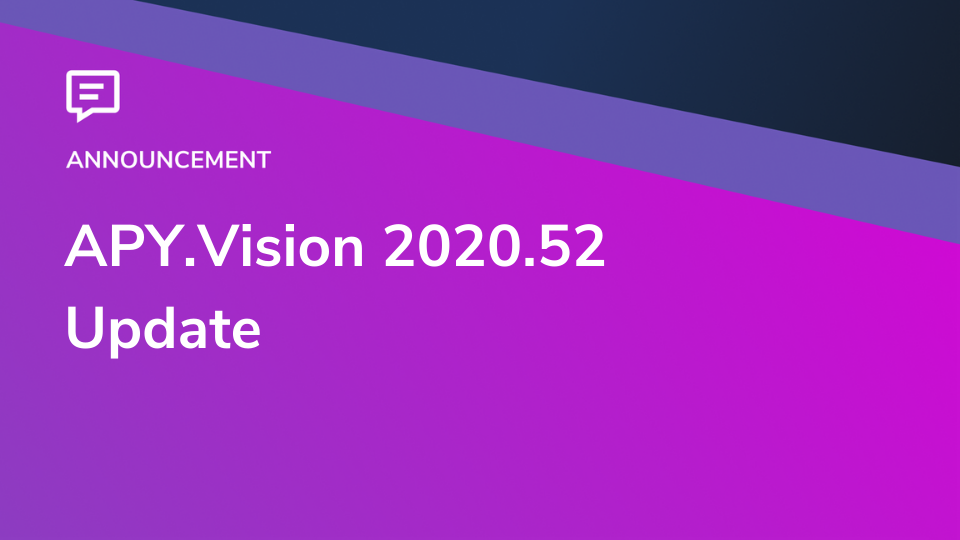 Can you believe it's been another year? We at APY Vision wish you a happy holidays. We are hard at work to bring you the best tools for Liquidity Providers such as yourself. This is the final update for the year!
Partnerships / Collaborations
If you're interested in winning a free PRO edition membership, you can stake in the following pools for a chance to win a limited edition NFT that unlocks the PRO version (until 3/31):
FARM/ETH (changed from FARM/USDC)
DPI/ETH
MPH/ETH
Sushi/ETH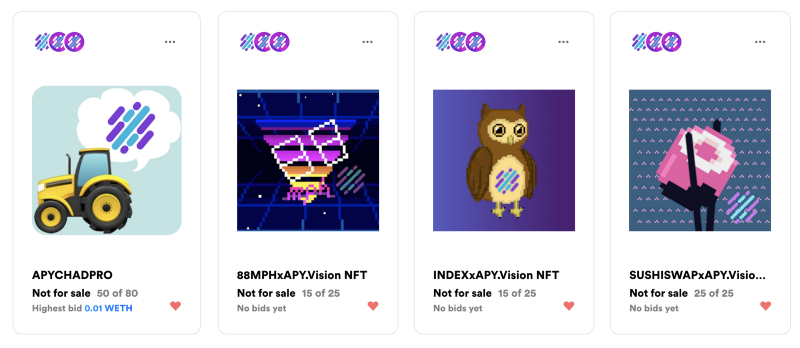 App Updates
1inch Support
This week saw the release of the 1INCH V2 Exchange, and the team has spared no time to support it! We now support the 1inch exchange which shows you the token gains/losses (though LPs are not doing too well right now due to IL).
Advanced Search Support
You asked for more granular search options, we listened! Now you can search pools based on the search options provided and you can save your searches!
Upcoming Features
You've asked for it, and we're now looking into supporting calculations with farming rewards. As a first step, we need *YOUR* help in classifying the transactions (one of either STAKE/UNSTAKE/GET REWARD).
Please help out the community by classifying the transactions so we can accurately give you the APY with the rewards included!
In addition, we are scoping out Season 1 of the LP Royale! This will be a 6 week fantasy Liquidity Provider competition where we give you some fantasy USD to LP with. At the end of the season, the top players will be crowned the winners and will win prizes from us (note prizes are only given out to VISION members but anyone can join and play for free). Keep your eyes peeled for the season coming up soon!
Weekly Data Newsletter
In addition, we will have a weekly newsletter devoted to the top liquidity pools for your consideration each Monday (VISION members get this newsletter 24 hours before the general public). In this newsletter, we will describe the best performing pools and new pools that you should look into (based on your risk tolerance). Look for more details on this in the coming weeks
That's it for this week, we'll be back next week with more updates!
Check out APY.Vision!
APY.Vision is an advanced analytics tool for liquidity pool providers and yield farmers. If you're using any DEXs, AMMs, or liquidity pools this is the tool you will need to easily track the ROI of your liquidity provider and yield farming activities. Try it now!
APY.Vision does not give investment advice and always insists that you do your own research. Read our full Legal Disclaimer.
More Educational Content