Lift.Kitchen NFT Giveaway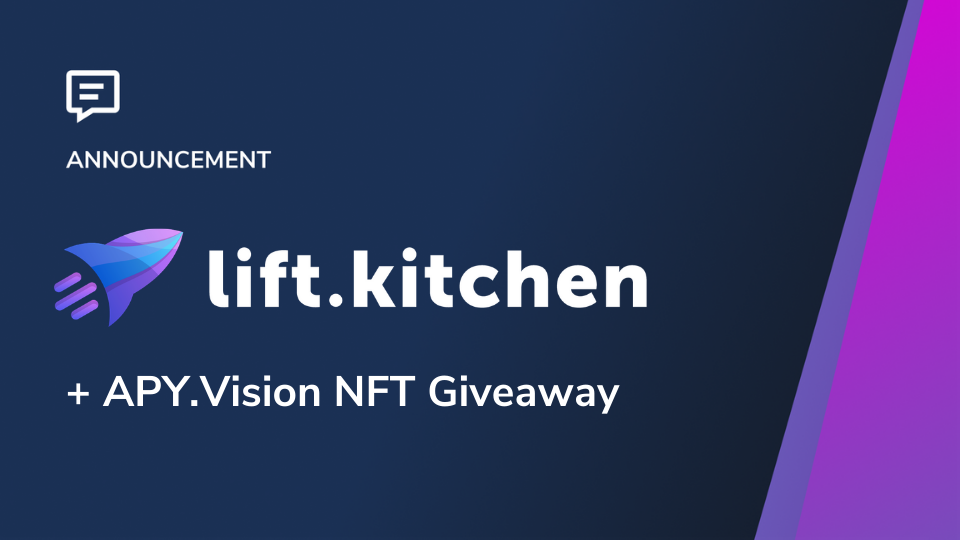 About Lift.Kitchen
Lift.Kitchen is a blockchain product incubator that is backed by a WBTC stabilization fund. Lift.Kitchen ensures their stabilization funds stay collateralized through a constant stream of revenue from projects while maintaining healthy rebases. Sophisticated tokenomics allow for constant growth of the WBTC stabilization fund plus a steady stream of airdrops for CTRL holders from realized VC investments.
What separates Lift.Kitchen from other projects is the intention to create a sustainable seigniorage with a great APY because of the investment aspect of the project. They are focused on being a blockchain unicorn product incubator to create token holder revenue streams. What makes Lift.Kitchen unique is their focus on being the first maker/builder working on creating products outside of the DeFi space with mechanisms to return profits back to token holders.
How it works
Lift.Kitchen creates DAOs that extend funding to product building teams who look to solve big human problems. The focus is to leverage blockchain technologies to automate this investment in a way that benefits investors and product building teams. For a more detailed overview of how the platform works, visit this link.
The Team
Lift.Kitchen is backed by a solid team. Chris has been a leader at Arke, a software company he founded 17 years ago. Alex is a graduate of Wharton Business School and currently runs RoboCore, a software company that designs products for traditional financial institutions. Mike has over 20 years as a solutions architect. The team has a unique blend of highly technical backgrounds combined with many years in traditional business.
Lift.Kitchen + APY.Vision Pro Version NFT Giveaway
As part of this announcement, we have teamed up with Lift.Kitchen to give away some limited edition NFTs that unlock Pro subscriptions to APY.Vision!
How do I enter?
To enter, you must have over $10K USD deposited in either the lfBTC-LIFT or the wBTC-lfBTC pool which you can find here.
What does holding the NFT give me?
By holding the LIFTKITCHENxAPY NFT, the holder will have access to the APY.Vision professional edition for three months. The PRO edition unlocks additional analytics and insights for liquidity providers.
How many winners will be there?
There will be ten winners each month for the next 6 months, picked randomly from the eligible pools above.
How will the winners be contacted?
They'll be announced on Twitter and Discord. We'll also disclose more information on how to redeem these NFTs when the winners are announced.
How long will the access to the PRO membership be good for?
The winners of the NFT's will be given three month APY.Vision Pro memberships