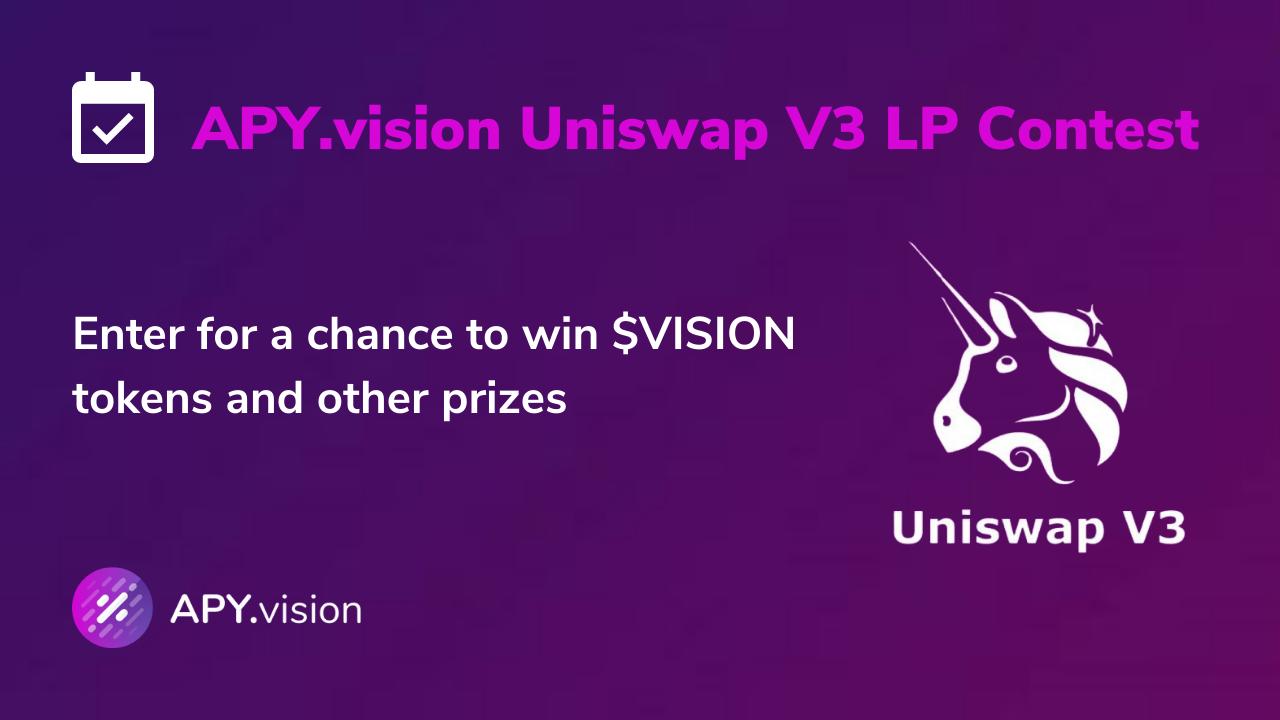 We are happy to announce that we have launched support for Uniswap V3, which adds many new layers of complexity to LP'ing and we have built analytics features to give LP's the data they need to make intelligent decisions about when and where to provide their liquidity.
If you are new to Uniswap V.3 you can learn about it here
Entrants will be judged by Liquidity Pool gains percentage, as shown here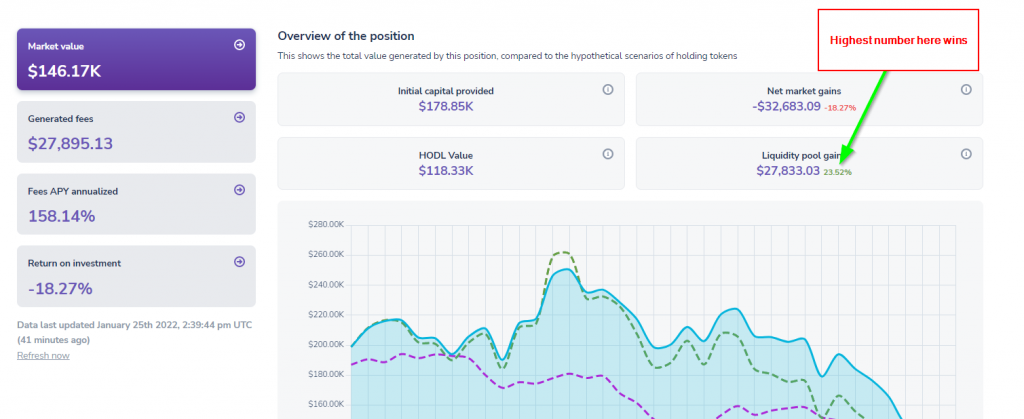 How we will rank contestants
We will rank contestants based on the Percent Amount in Liquidity Pool Gains. The person who has the highest percentage at the end of the contest (Mar 28th, 2022) will be the 1st place winner.

Rules:
Must fill out this Google form between March 14th and March 28th, 11:59pm UTC to be entered in the LP Contest- https://forms.gle/oNvEVB4ydXF4WFEg8
Contest entries are limited to 1 entry per wallet address
The pool you enter must be 15 days or older
The pool must have a TVL of at least $100,000 at the time of entering
Positions size must be at least $100 at the time of entering
The pool entered must be trackable on APY.vision

**Edit** This contest applies to all of the following networks that support Uniswap V3:
– Polygon
– Arbitrum
– Optimism
– Ethereum

*The contest window is 2 weeks long March 14th – March 28th 11:59pm UTC
**You must fill out the form above (#1) in order to be eligible.
***Only positions opened in this time frame will be eligible, any positions that has been opened before March 14th will not be eligible.
1st place winner 150 $VISION tokens
2nd place winner will win 75 $VISION tokens
3rd place winner will win 25 $VISION tokens
(250 tokens total)
Contest Airdrop:
Random eligible contestants will be airdropped 1 Month APY.vision PRO memberships


TLDR???
Watch our contest video here
https://youtu.be/pW-56RiYnu4